Submerged Macrophytes
Aquatic macrophytes provide critical nursery habitat, refuge from predators, and critical habitat for aquatic invertebrates and fish within lakes, streams, and marine environments. Hydroacoustics provide an efficient method for determining the spatial distribution and extent of submerged macrophyte beds. Measurements such as stem height and weed-bed volume can be derived from the collected hydroacoustic survey data. This type of information can be used to monitor temporal changes in macrophytes, which can further be compared to, for example, the spatial distribution of fish and invertebrates and environmental variability.
Figure 1. Example from an echogram recorded from the Lac La Biche (Alberta) hydroacoustic survey showing an area of submerged aquatic macrophytes. The thick green line denotes the acoustically determined depth of the top of macrophyte stems.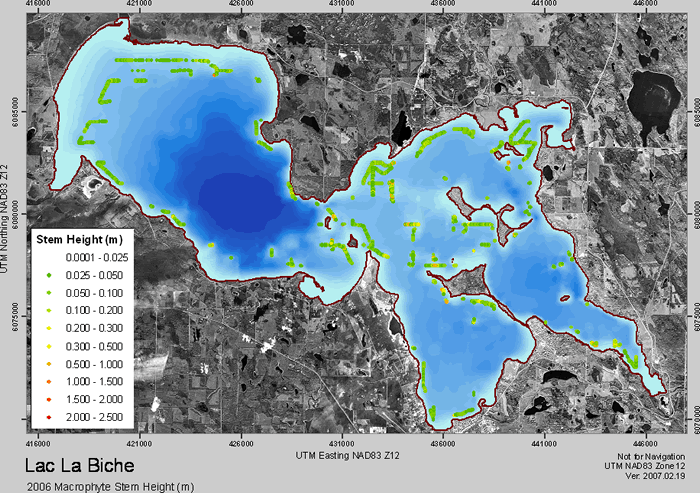 Figure 2. The spatial distribution of submerged macrophytes on Lac La Biche (Alberta). Data points shown are the average stem heights within a 5 m EDSU along the survey transect.