Milne Technologies offers full lake bathymetry and mapping services. Bathymetric depth profiling is completed using a Kongsberg-Mesotech Ltd. M3 multi-mode multibeam (M3) sonar system. The M3's associated signal processing software forms a 120o swath image (in the athwartship plane) of the water column formed by 256 receive beams, each with an apparent beam-width of <0.5o x 3o (figure 1). The wide swath essentially paints the bottom with sound! The M3 host software provides a sophisticated bottom detection algorithm to generate 256 bottom points per acoustic transmission (or ping). At approximately 6 pings per second, that's > 1500 depth points per second!
The result is a seamless and high-resolution bathymetry model of the acoustic bottom with minimal interpolation. Our services include mapping lakes, rivers, wastewater lagoons, tailings ponds and cooling-water forebays. Ask us about our remote operated surface vehicle for mapping high-risk areas!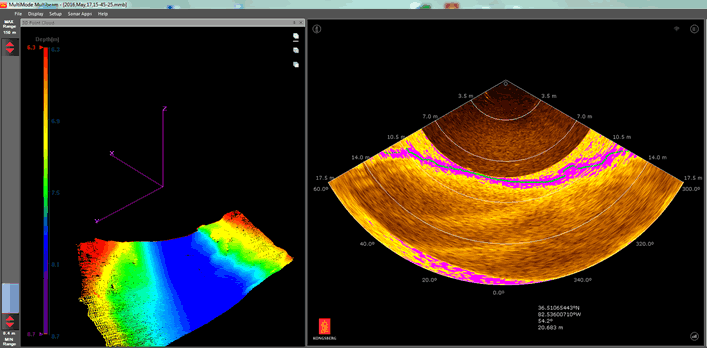 Figure 1. Screen shot from the Kongsberg M3 data collection software. The real-time 3D point cloud is shown in left panel and a frame from the M3 multibeam sonar echogram is shown in the right panel showing the bottom detection points (green dots).
High Resolution Multibeam Sonar Bathymetry Mapping Gallery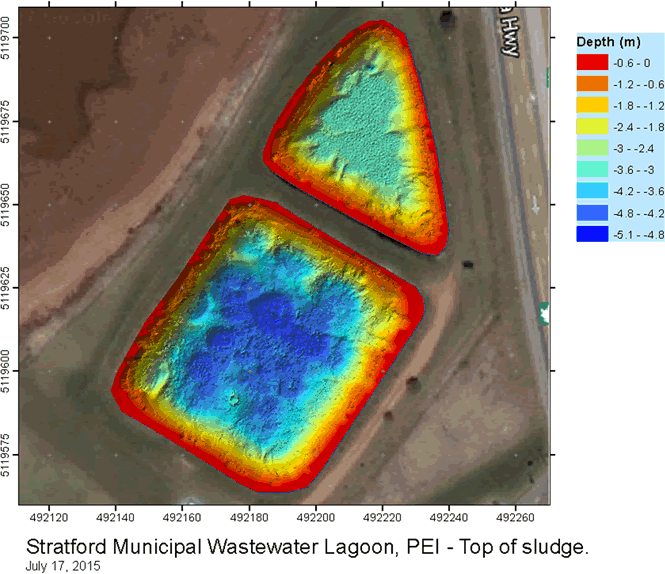 Figure 2. Sludge mapping results from the Stratford Municipal Wastewater Lagoon, PEI. Note the circular pattern of sludge accumulation where circulator pumps are positioned.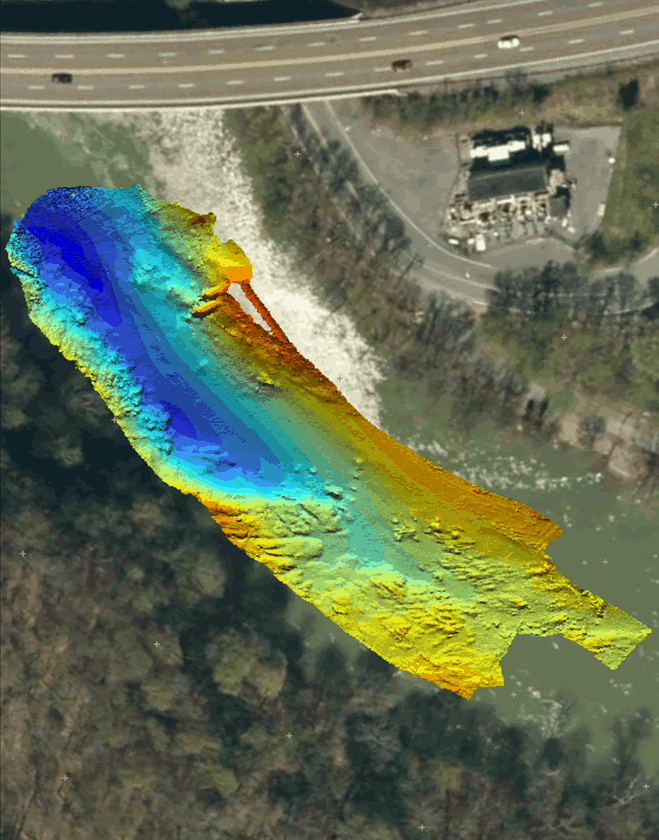 Figure 3. Bathymetry model showing a water intake pipe location that provides cooling water to an adjacent industrial facility.
Figure 4. 3D point cloud generated from multibeam sonar surveys of the Bruce Power Nuclear Generating Station cooling water intake forebay and pumphouse wall. Read the case study here.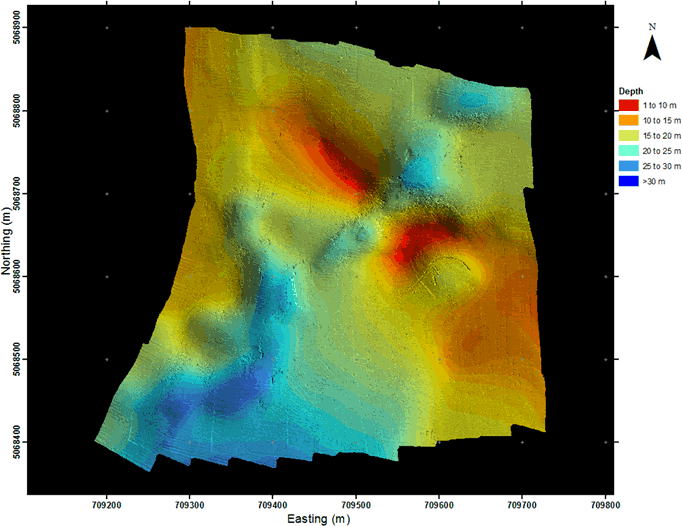 Figure 5. Unique geological feature and ancient glacial spill-way within the East Arm of Lake Opeongo, Algonquin Park.
Figure 6. Bathymetry survey of the Otonabee River (Trent-Severn Waterway) near Campbelltown, Ontario